By April 20, 1940, he told Max Perkins that he had thirty-two chapters completed. That month he decided on a title. As he had done in the past, he turned to the Bible and Shakespeare for inspiration, and after considering some twenty-five possibilities he settled on The Undiscovered Country. But he was not completely satisfied with it. Persevering, he looked to the Oxford Book of English Verse where he found a quote from John Donne, which expressed the interconnectedness of humanity that matched the aspirations of his work. On April 21 he wired Max Perkins that he had decided on the title For Whom the Bell Tolls. By the beginning of July he was working on the last chapter and contemplating how to end it.
He considered having an epilogue, which he sent to Max Perkins, who describes it in some detail. However, he ultimately decided against it. On August 26 Hemingway wrote Perkins: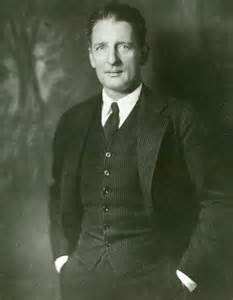 What would you think of ending the book as it ends now without the epilogue?
I have written it and rewritten it and it is okay but it seems sort of like going back into the dressing room or following Catherine Barclay to the cemetery (as I originally did in A Farewell to Arms) and explaining what happened to Rinaldi and all.
I have a strong tendency to do that always on account of wanting everything knit up and stowed away ship-shape. I can write it like Tolstoi and make the book seem larger, wiser, and all the rest of it. But then I remember that was what I always skipped in Tolstoi.
What do you think? . . .
You see that the epilogue only shows that good generals suffer after an unsuccessful attack (which isn't new); that they get over it (that's a little newer) Golz haveing killed so much that day is forgiving of Marty because he has that kindliness you get sometimes. I can and do make Karkov see how it will all go. But that seems to me to date it. The part about Andres at the end is very good and very pitiful and very fine.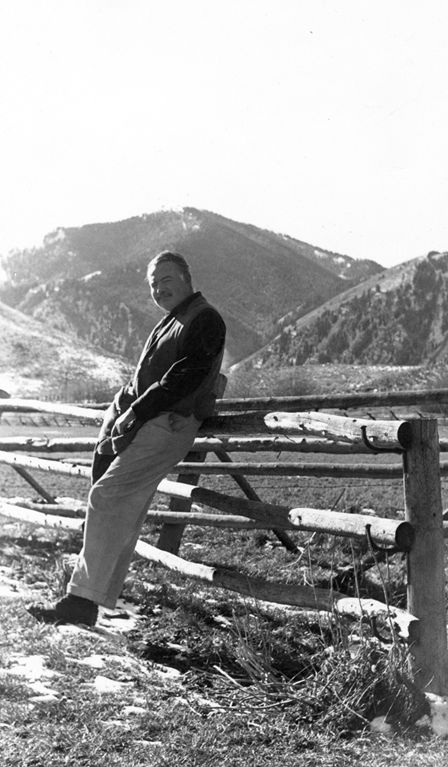 But it really stops where Jordan is feeling his heart beating against the pine needle floor of the forest.
You see every damn word and action in this book depends on every other word and action. You see he's laying there on the pine needles at the start [see Figure 2] and that is where he is at the end [see Figure 8]. He has had his problem and all his life before him at the start and he has all his life in those days and, at the end there is only death there for him and he truly isn't afraid of it at all because he has the chance to finish his mission.
An early false start of the epilogue is preserved among the papers at the Finca (Appendix III, n. 38), though no complete copy is known to exist.
Hemingway completed his manuscript on July 21, 1940, and hand-delivered it to Max Perkins at Scribner's in New York around July 25. By August 25 he had sent the first batch of corrected galley proofs back to Scribner's from Cuba (see Figures 9–10). The last corrected proofs were sent from Sun Valley on September 10. The book was published on October 31, 1940.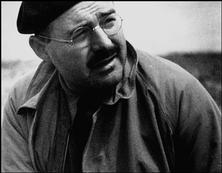 There are many cases where Hemingway expands on passages from the first draft to make them more poignant, such as the lovemaking scenes between Robert Jordan and Maria (Appendix III, nn. 13–14, Figures 5–6) or El Sordo reflecting on life during his last stand on the hilltop (Appendix III, n. 25). The manuscript shows how Hemingway grappled with trying to translate certain words in the Spanish language (Appendix III, n. 5). He was also very familiar with the danger of censorship and its impact on book sales, having dealt with these issues in The Sun Also Rises and A Farewell to Arms. In For Whom the Bell Tolls he tried to avoid such problems as much as possible at the outset while still conveying the realism that was central to his storytelling. His editor, Max Perkins, and publisher, Charles Scribner, had very few criticisms of the manuscript text. Scribner objected to the graphic wording of the scene in chapter 31 where Robert Jordan masturbates the night before battle. Hemingway cut the offending sentence, "There is no need to spill that on the pine needles now," and wrote instead, "There are no pine needles that need that now as I will need it tomorrow."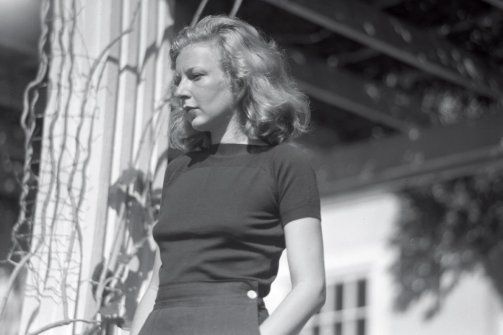 In response to Scribner's objection, Hemingway also changed at the galley stage Robert Jordan's status as a card-carrying member of the Communist Party (Appendix III, n. 16) to someone working under communist discipline. However, while Perkins and Scribner were both concerned by Pilar's discussion of the stench of death and suggested removing it, Hemingway insisted that it was important and left it as he wrote it originally. Despite the length of the manuscript, the differences between the published version and the original manuscript are relatively small. The missing epilogue and list of possible titles and a few draft pages preserved among my grandfather's papers at the Ernest Hemingway Museum at the Finca in Cuba make clear that additional drafts and supporting materials existed.
For Whom the Bell Tolls depicts guerrilla warfare—a war of resilience involving small-scale skirmishes over an indefinite period of time. It is a type of combat that goes back at least to ancient Roman times. The term itself derives from the diminutive form of the Spanish word for war, guerre, and means "little war." It became popular during the Peninsular War in the early nineteenth century when the Spanish and Portuguese people used the guerrilla strategy against Napoleon Bonaparte's vastly superior army during his invasion of the Iberian Peninsula. Francisco Goya's Disasters of War (1810–1820), his graphic etchings of the Spanish struggle against Napoleon's army, were well known to my grandfather, who owned a set that was made from the original plates during the Spanish Civil War. Goya's images of executions, such as the etching entitled "Y no hai remedio" ("And there is nothing to be done"), are a visual pretext for some of the more powerful scenes in the novel, like the brutal execution of citizens described by Pilar in chapter 10. In a passage cut from this very chapter of the novel, Hemingway wrote that "You heard about it; you heard the shots. You saw the bodies but no Goya yet had made the pictures" (Appendix III, n. 11).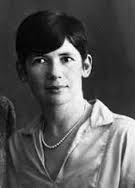 Hemingway counted Stendhal as among the most important literary predecessors for his novel. In a famous interview with Lillian Ross, Hemingway, using the metaphor of boxing, said that he had fought two draws with Stendhal and that he thought he had the edge in the last one. Hemingway saw For Whom the Bell Tolls as his first great bout with Stendhal and Across the River and Into the Trees, which he had just finished at the time he spoke with Ross, as his second. There are distinct similarities between Stendhal's The Charterhouse of Parma, where a participant in the Battle of Waterloo gives the reader a strong sense of battle from a soldier's perspective, and For Whom the Bell Tolls; Hemingway even calls out the book as a superlative example of war literature in a passage he cut from the novel (Appendix III, no. 10).As Graham Greene wrote in his review of the book, For Whom the Bell Tolls is "a record more truthful than history."