Happy New year to all:
Below is the Huffington Post's list of Hemingway Trivia BY TODD VAN LULING. A few were new to me. Best to all for 2018. Love, Christine
11 Things You Didn't Know About Ernest Hemingway
1. Hemingway apparently once lived, got drunk and slept with a bear.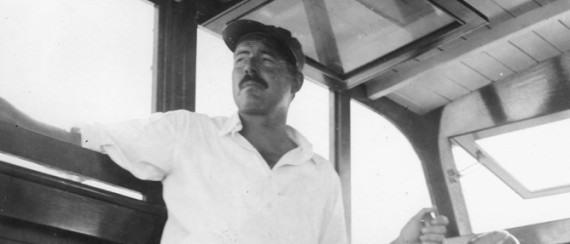 Former New Yorker staff writer Lillian Ross had a long profile of Hemingway published in 1950.
During a section of the story where she's at a bar with Hemingway, talking about bears at the Bronx zoo, Ross includes an aside about how the writer gets along well with animals, writing, "In Montana, once, he lived with a bear, and the bear slept with him, got drunk with him, and was a close friend."
As this fact simultaneously seems insane and doesn't readily appear elsewhere, it's unclear whether Ross' aside was an exclusive for her interview or if the story is more of a legend.
2. F. Scott Fitzgerald once had Hemingway look at his penis to judge if it was adequate.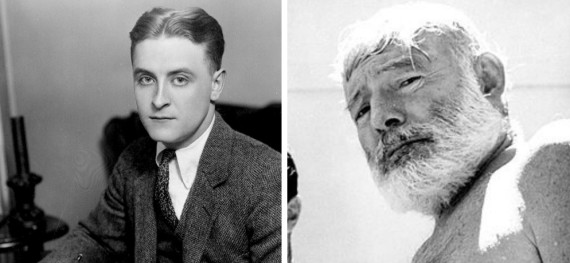 In Hemingway's A Moveable Feast — a collection of stories about his time in Paris as an expat during the 1920s — there's a long interaction with the Great Gatsby author, F. Scott Fitzgerald. In this exchange, according to Hemingway, Fitzgerald confesses that his wife, Zelda, said that his penis is too small or exactly, "She said it was a matter of measurements."
Hemingway tells Fitzgerald to follow him to the men's room and then says, "'You're perfectly fine,' I said. 'You are OK. There's nothing wrong with you." He continued reassuring Fitzgerald, "You look at yourself from above and you look foreshortened. Go over to the Louvre and look at the people in the statues and then go home and look at yourself in the mirror in profile.'"
3. Hemingway once said that he can't think of any better way to spend money than on champagne.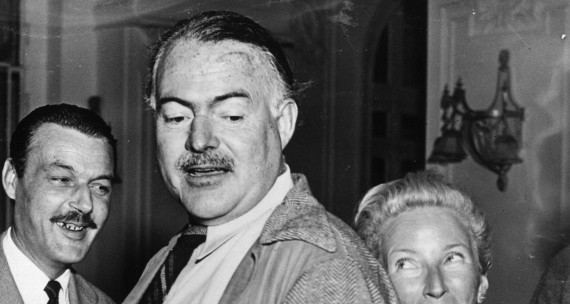 Image: Getty
In the New Yorker profile from 1950, Hemingway gets frustrated at the group he's having lunch with for thinking they can leave the table before all of the champagne is finished.
"'The half bottle of champagne is the enemy of man,'" Hemingway said. We all sat down again," writes Ross in the New Yorker.
Hemingway is then quoted while pouring more champagne as saying, "If I have any money, I can't think of any better way of spending money than on champagne."
4. The KGB secretly recruited Hemingway to be their spy, and he accepted.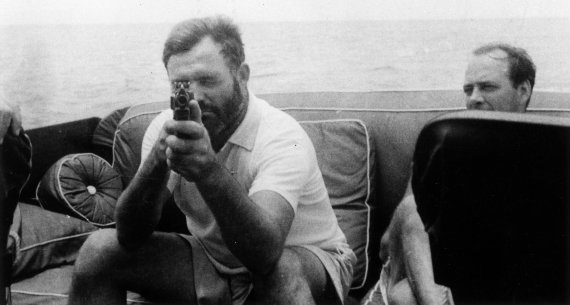 According to a 2009 story in The Guardian, Hemingway went by the code name "Argo," while somewhat working for the KGB. The article talks about the publication of Yale University Press' Spies: The Rise and Fall of the KGB in America, which claims that Hemingway was listed as a KGB operative in America during Stalin-era Moscow.
According to the documents obtained by the book, Hemingway was recruited in 1941 and was fully willing to help, but never actually provided any useful information. It's unclear if that's because Hemingway was doing this all as a lark, or if he just wasn't that good of a spy.
"The name's Hemingway, Ernest Hemingway," is a lot of syllables.
5. While in his later years, the FBI conducted surveillance on Hemingway.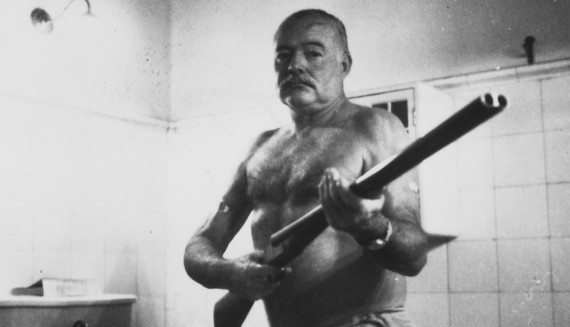 Hemingway biographer and personal friend of the author for 14 years, A.E. Hotchner, wrote a New York Times opinion piece in 2011, claiming that Hemingway spent his last days incredibly paranoid that the FBI was following him and that this paranoia ended up being justified.
"It's the worst hell. The goddamnedest hell. They've bugged everything. That's why we're using Duke's car. Mine's bugged. Everything's bugged. Can't use the phone. Mail intercepted," Hotchner quotes Hemingway as telling him shortly after the author's 60th birthday. Hotchner remembered thinking Hemingway was losing it as the author went on and on about how his phones were being tapped and his mail intercepted.
Hotchner was then shocked when the FBI released its Hemingway file due to a Freedom of Information petition, where they admitted Hemingway was put on the surveillance list in the 1940s by J. Edgar Hoover. "Over the following years, agents filed reports on him and tapped his phones," Hotchner wrote. According to Hotchner, he's had to find a way to reconcile his memories of Hemingway losing it in his final years — which partially led to extensive electroshock therapy — with the author actually being right.
6. Hemingway felt it "would be very dangerous" for someone to not attend multiple fights a year.
In that same New Yorker profile from 1950, Ross writes about what happened when she suggested what Hemingway thought was a lackluster fight:
Hemingway gave me a long, reproachful look. "Daughter, you've got to learn that a bad fight is worse than no fight," he said. We would all go to a fight when he got back from Europe, he said, because it was absolutely necessary to go to several good fights a year. "If you quit going for too long a time, then you never go near them," he said. "That would be very dangerous." He was interrupted by a brief fit of coughing. "Finally," he concluded, "you end up in one room and won't move."

Part two to appear in two weeks. Best, Christine