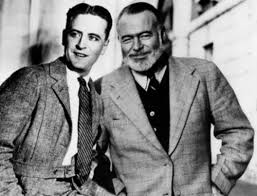 Hem and Scott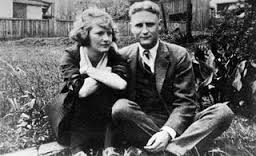 I just finished a book about the life of Zelda Sayre Fitzgerald called "Z." It was interesting. Zelda's hatred for Hemingway came across loud and clear. I know that it's historically true. However, there's a claim that Hemingway came on to her, which didn't strike me as true based on all that I've read and Hem's feelings toward/against her. And there's another portion in which she wonders if her husband, F. Scott Fitzgerald, and Hemingway were closet homosexuals who had an attraction to each other. I don't know that much about F. Scott Fitzgerald, but there's not anything in the volumes that I've read about Hemingway and his past that would even slightly suggest that. I've read all of the hypotheses that Hemingway went ultra-macho to compensate for homosexual feelings. I don't see that but everyone can have an opinion. Those comments aside, I found that I had sympathy for Zelda's plight and her frustration in her life with F. Scott Fitzgerald.

I also couldn't help comparing Fitzgerald, of course, to Hemingway. When Hemingway met Fitzgerald, Fitzgerald was the star, having come off of a great success with The Beautiful and Damned. His short stories were successfully being sold and some were going to Hollywood. F. Scott Fitzgerald was generous with his time and advice to Hemingway and they remained really close friends for a long time before something of quiet falling out occurred, probably due to normal as opposed to cut-throat literary rivalry and partly due to Hemingway's disgust with F. Scott Fitzgerald's drinking and Zelda. Whatever else you can say about Hemingway and his later serious problems with the bottle, for much of his career, he was disciplined when it came to writing. He often stopped drinking for some significant periods of time while writing and he didn't drink during the day while he was getting his words down on paper. Fitzgerald began to drink daily from morning on and for many years, didn't even try to write. Once Hemingway began to abuse alcohol, it was not good.
Hem and Fitzgerald shared the editor Max Perkins at Scribners. After their falling out, they used Max to find out about each other. There was attachment between them. Hemingway was so competitive that he had trouble being friends with writing rivals. he was both confidant and insecure.

I also gathered from "Z" that the ragefulness between Zelda and Fitzgerald went on for years and they both treated each other badly. It was a sort of recreational warfare. That behavior certainly didn't occur between Hemingway and Hadley. I think there was some bitterness in his fighting with Pauline (second wife) in the end, but not the low blows Zelda and Scott hurled. Hemingway generally felt guilty at the end of a relationship and didn't rant and rave at his soon to be ex-wife.

His relationship with Martha (third wife) was an exception because it did become volatile. Certainly there was anger and insults with Mary (fourth wife) and they might have divorced had Hem lived longer. With the exception of Martha, Hem's other three wives didn't try to compete with him and perhaps that was what he was looking for in a woman. All gave up a great deal of independence to be with him. He tended to prefer stable, smart, but non-challenging women–and Martha was not any part of the latter. Further, he was married four times, whereas Fitzgerald and Zelda were only married once, although affairs did occur in the marriage.

I liked the book and I felt for Zelda, which I didn't expect. It was interesting to read another perspective on the jazz age, and the whole lost generation crowd in Paris, including the Murphys, Gertrude Stein, John Dos Passos, Ford Madox Ford, Picasso.
You might try it. It's an easy read and Hemingway features prominently.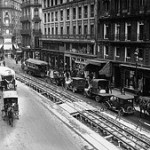 .