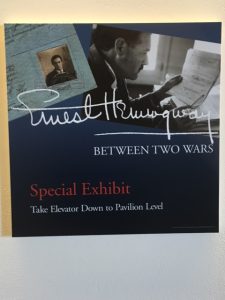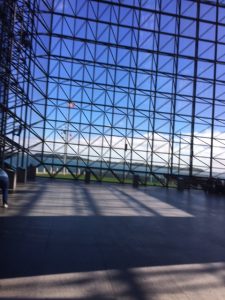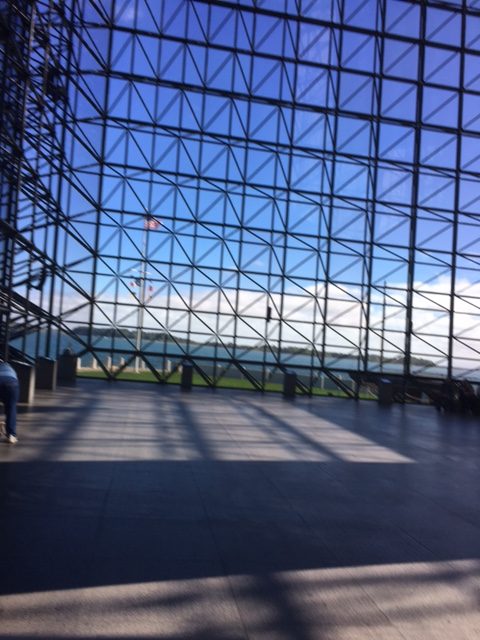 I was in Boston for a few days and took the opportunity to visit the Hemingway collection at the JFK Library and Museum. It's about 20 minutes depending on traffic from downtown in a cab but shuttle buses travel out there more inexpensively as well. It is right on the water and very modern as you can see.
The present exhibit at the Hemingway Collection is entitled Hemingway Between the Wars, which covers much if not most of his career. The Old Man and the Sea, The Dangerous Summer, A Moveable Feast, among others came after World War II, (some posthumously. Hem died in 1961 and A Moveable Feast came out in 1964, edited primarily by Hemingway's surviving wife, Mary. Garden of Eden  was also posthumously published.) but The Sun Also Rises, Men Without Women, A Farewell to Arms, The Snows of Kilimanjaro, For Whom the Bell Tolls, and many of the more famous short stories, i.e. The Short Happy Life of Francis Macomber, Green Hills of Africa, all were done between the wars.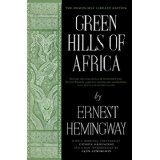 Although Hemingway had his first great romance (with Agnes Von Kurowsky, his attending nurse after Hemingway was injured) during the war–not between the wars, the famous photo of her and Hemingway was in the exhibit. While I knew well that F. Scott Fitzgerald had done some serious editing on The Sun Also Rises and cut out the beginning and told Hemingway to start at a different place—and the rest is history—they had the actual letter Fitzgerald wrote to Hemingway expressing his disappointment at the beginning and making his suggestion to cut in strong terms. Uncharacteristically and probably because he was young and not yet confident, Hemingway did not resist and took Fitzgerald's advice, much to the improvement of the book.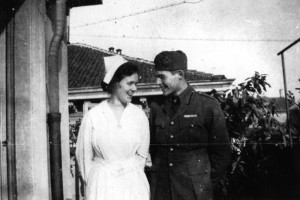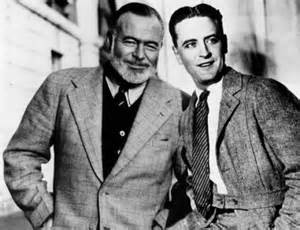 There also was a list of titles that Hemingway considered for The Short Happy Life of Francis Macomber (1936). For those of you not familiar with this story, it is set in Africa and was published in September 1936 in Cosmopolitan Magazine concurrently with The Snows of Kilimanjaro. The story was eventually adapted to the screen as "The Macomber Affair" (1947).
The story deals with a dysfunctional marriage between Francis and Margot who are on a big game safari in Africa with a professional hunter Robert Wilson. On his first time out, Francis had panicked when a wounded lion charged him, which humiliated him in front of his wife who took far too much pleasure in mocking him about his act of cowardice. It is suggested that she sleeps with Robert Wilson. The next day the party hunt buffalo. Two are killed and one is wounded and retreats. It's generally bad form, not to mention cruel all around, to leave a wounded animal as it is, and Francis and Wilson proceed to track him so that they can put him out of his misery. When they find the buffalo, it charges Francis Macomber. He stands his ground and fires, but his shots are too high. At the last second Macomber kills the buffalo with his last bullet and Margot fires a shot from her gun, which hits Macomber in the skull and kills him. Good times!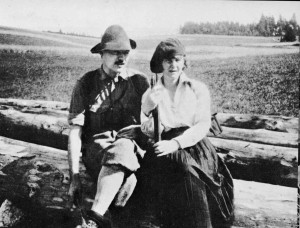 (Sorry, as a divorce lawyer I sometimes have a dark sense of humor on relationships.) Anyway, at the exhibit, there is a list of some of the alternate titles that Hemingway considered such as Marriage is a Dangerous Game, A Marriage has Terminated, The Cult of Violence, Marriage as a Bond.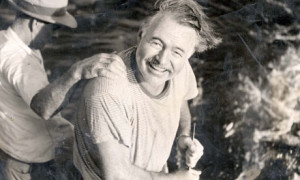 TO BE CONTINUED Next POST!