Good morning, Hemingway Readers: I've edited the below to focus on Hemingway but it is interesting all around! By Paul French, a true crime writer. I added a few photos.Thanks for reading Hemingway. Best, Christine
What authors from Kipling to Hemingway and Auden made of Hong Kong, good and bad
Somerset Maugham, Noel Coward, Auden, Ian Fleming – 'Asia's world city' attracted some of the globe's most celebrated writers
Author Paul French recalls how they praised, and condemned, Hong Kong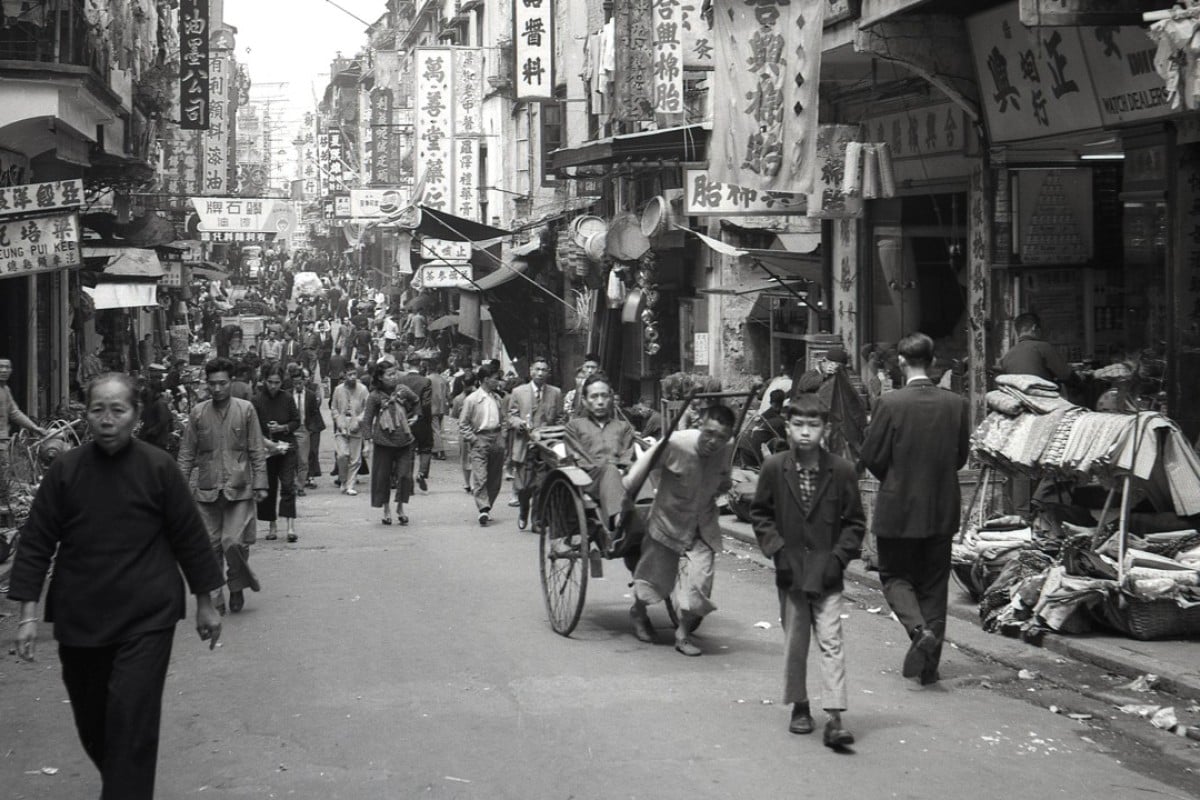 Visiting writers have had a mixed response to Hong Kong over the years.
Rudyard Kipling may have gone on to be dubbed the "Bard of the British Empire", but he had nothing good to say about Hong Kong, which he visited in 1889, only to be outraged by the presence of white prostitutes (he'd never had any problems with Indian ones in the brothels of Lahore.
Somerset Maugham was famously "welcome only once" wherever he went. This was due to his rather scurrilous short stories that resulted from his travels, and which enraged expats in the likes of Malaya and Singapore. In 1925, Maugham's novel The Painted Veil was published. It was set partly in Hong Kong, which he had visited. The story of the lovely but shallow Kitty Fane, adulterous wife of Walter, a bacteriologist stationed in China, and of her husband's revenge, outraged Hong Kong
The 2006 movie of the novel (the third film adaptation) , starring Edward Norton and Naomi Watts, also shied away from the British colony and set the adulterous affair in Shanghai. With cinema audiences, at least, Shanghai's reputation as sin city has frequently overwhelmed that of Hong Kong, though – in keeping with tradition – after The Painted Veil, Maugham was no longer welcome in the territory.
American playwright Eugene O'Neill sought to escape the hassles of success and a failed marriage, and travel to Shanghai in 1928.  When his liner finally reached Victoria Harbour, O'Neill opted to stay aboard, deciding that Hong Kong was "too damp" for him. Once in , he had a nervous breakdown.
In 1938, W.H. Auden and Christopher Isherwood came to Hong Kong, en route for China, to cover the war with Japan. The trip led to their book Journey to a War (1939). They described it as a city of dinner parties, dinner jackets and taxis home.
War brought smart and savvy American war correspondent Martha Gellhorn to town in 1941. It was her first trip to the East and – despite her reason for coming – she had visions of a Maugham-type colonial lifestyle in the Orient. Gellhorn liked Hong Kong, but she was keen to get up into China and see the war. However, she was having a hard time shifting her "UC".
The "Unwilling Companion" in question was her new husband and supposed war correspondent colleague Ernest Hemingway. Reporting their marriage, some wag at the South China Morning Post came up with the (rather good) headline, "For Whom the Belle Falls".
Gellhorn was independent and tough. She had been a foreign correspondent in Paris with United Press in the early 1930s, then worked for the Federal Emergency Relief Administration during the Great Depression, as part of President Franklin Roosevelt's New Deal. Her work with photographer Dorothea Lange, documenting America's poorest communities, resulted in one of the great books of the Depression, The Trouble I've Seen (1936).
Gellhorn had met Hemingway and then gone to cover the Spanish civil war and Nazi Germany. Now she wanted to see the war in China. However, the Post was only interested in Hemingway, whose arrival they eagerly anticipated. Gellhorn was dismissed in a passing mention as "a bottle blonde" – she certainly was not.
UC Hemingway had immediately taken to Hong Kong. He was happy to find a ready circle of hangers-on to praise him and pour his drinks at the bar of the Hongkong Hotel (which was on Pedder Street, in Central). Former Shanghailander and New Yorker correspondent Emily Hahn claimed Hemingway introduced the concept of the Bloody Mary to Hong Kong.
The problem, however, was that the bar of the Hongkong Hotel was not where the story was. Gellhorn famously said, "Where I want to be, boy, is where it is all blowing up." And that was not Hong Kong – not quite yet. But Hemingway would not be moved from the bar and so, in March 1941, Gellhorn flew to Chungking (today Chongqing), at night, freezing cold and at high altitude to avoid Japanese fighter planes.
Hemingway opted to stay in the British colony, enjoying his circle of admirers, annoying the management of the Hongkong Hotel by letting off firecrackers in his room and pushing all the furniture out into the corridor so he could teach his new gang of acolytes and drinking buddies to box. Hemingway then headed into the New Territories to hunt for pheasant in the company of Morris "Two-Gun" Cohen, who had been Sun Yat-sen's cockney bodyguard, and who was in semi-retirement in Kennedy Town. Eventually, Hemingway had to go to China proper too – but he hated it and was glad to eventually get back to the United States, describing his entire Hong Kong-China trip as an "unshakeable hangover".
More positively, in 1962, writer Ian Fleming arrived in Hong Kong on a BOAC jet and started enjoying life on The Sunday Times tab. The James Bond author thought Hong Kong the "most vivid and exciting city I have ever seen" and spent plenty of time enjoying Shek O and Big Wave Bay. In his Sunday Times column, later collated as the travelogue Thrilling Cities (1963), Fleming listed the best three things about Hong Kong as: 1) food; 2) suits tailored perfectly in 48 hours; and 3) cheap cigarettes at 1s 3d for twenty.
Paul French, author of true-crime bestseller Midnight in Peking (2011), is in Hong Kong for the Hong Kong International Literary Festival