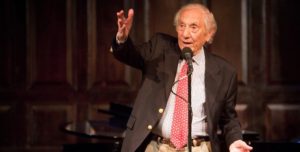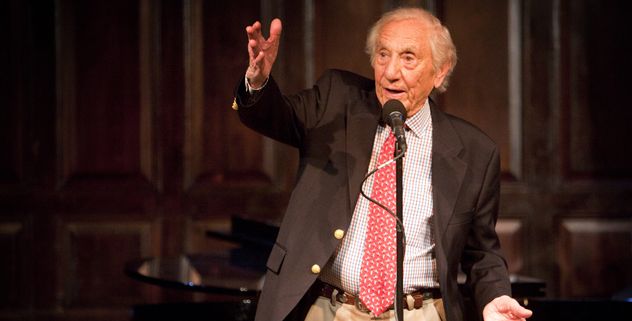 Dear Readers:
Sorry about my last post. I wrote the post on Aaron Hotchner and Ernest Hemingway and pulled some photos and forgot to include the blog post!  Brilliant! So here we go!
Aaron Edward Hotchner and Ernest Hemingway had a special relationship. They met in 1948 when Aaron was dispatched to Cuba on assignment by Cosmopolitan magazine to get an article from Hemingway about "the future of literature." The magazine was putting out an issue about the future of everything: architecture, cars, movies, culture. So the thinking went, why not have the lion of literature—Ernest Hemingway—give an interview on the future of literature?
Aaron—at the time only 28 years old to Papa's 49—wrote a note to Hemingway saying that he'd been sent down on "this ridiculous mission, but do not want to disturb you, and if you could simply send me a few words of refusal, it would be enormously helpful to 'the future of Hotchner'." Instead Hemingway rang him up the next day. The conversation as noted in Aaron Hotchner's Papa Hemingway went this way.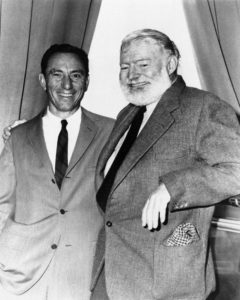 "This Hotchner?" Papa asked.
"Yes," Aaron said.
"Dr. Hemingway here. Got your note. Can't let you abort your mission, or you'll lose face with the Hearst organization, which is about like getting bounced from a leper colony. You want to have a drink around 5:00? There's a bar called El Floridita. Just tell the taxi."
That was the beginning. Aaron was a slim, handsome fellow and Hemingway was 6 feet tall and in 1948 weighed in at close to 200 lbs. He didn't have the beard yet as a permanent fixture. For whatever reason, Hotchner and Hemingway became really fast friends. Aaron produced a number of Hemingway's stories on television; he worked with him in editing articles in particular when Hemingway was having trouble editing an extremely long bullfighting article for Life; and he enjoyed many outings with Hemingway both in Europe and in America. My reading suggests that he was an extremely loyal friend up to the bitter end and including the bitter end.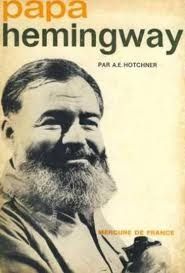 Hotchner went on to become a famous author in his own right as well as a buddy and good friend of Paul Newman. Together they were involved in various ventures and charitable ventures.
Aaron is now over 90 years old. I wrote to him recently in Westport where I believe he lives, but I didn't hear back. I totally understand that. I'm sure he's inundated, particularly from Hemingway fans wanting to know the real scoop.
Aaron recently released some of the letters between him and Hemingway and, as noted above, he wrote a memoire of that period of time entitled Papa Hemingway. He was close to Mary Hemingway as well until after Hemingway's death when she felt that she did not want the fact that Hemingway committed suicide made public. She did not want his book Papa Hemingway published at all and considered it an act of huge disloyalty and thus a breach in the friendship happened and remained.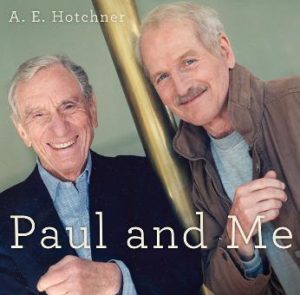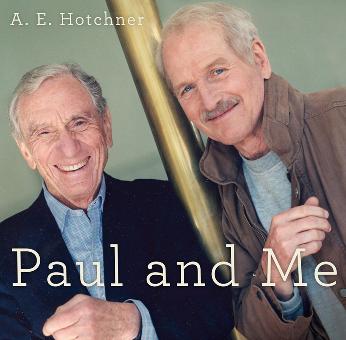 Mr. Hotchner was one of Hemingway's inner circle and I believe—just my opinion from what I have read—that Hemingway was honest with him and he saw the good, the bad, the ugly, and the grand. I highly recommend reading books by Hotchner about Hemingway.
Coming Soon (I hope) my new novel: Hemingway's Daughter