Ernest Hemingway wrote only one play, "The Fifth Column." Written in the late 30's as his relationship with journalist Martha Gellhorn began to take root, the action takes place in Madrid and features an American who is hard drinking and posing as a correspondent although actually he is acting on behalf of the rebels. Much of the action takes place in a room in the Hotel Florida as Franco's forces surround the city. Hemingway wrote it in the middle of the Spanish civil War and he didn't know who was going to win the war so he had no benefit of hindsight.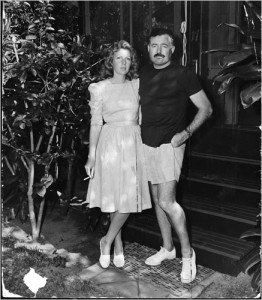 At the time (1938 was when it was published) Hemingway was already a celebrated novelist. His support was solidly behind republican cause against the Franco forces which were following a fascist path.
Martha Gellhorn was a young journalist but she had written a book and was developing a strong reputation as a journalist herself. She'd met Hemingway in Key West and they'd begun an affair and met in Spain again as both covered the war. They later wed but the relationship went sour. They divorced five years later.
The play was not particularly well received. The main characters are Philip Rawlings and Dorothy Bridges and the plot raises the issues surrounding the Spanish Civil War as well as the ruthlessness of the rival factions fighting.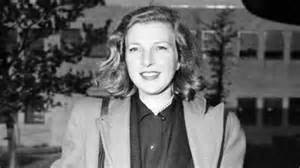 Actor Simon Darwen is playing Philip Rawlings and he notes, "Rawlings is a guy who is very jaded and very tired and his job is taking a toll on him but there is love for Dorothy. He convinces himself he can't have her and his work so he makes the choice to be so awful to her that she pushes him away." Although Martha Gellhorn herself was independent and fearless, Dorothy in this play is clingy, needy, and a bit of a light-weight.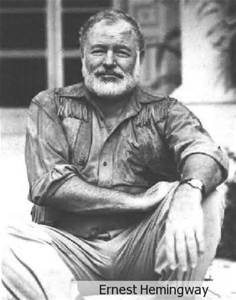 The play just opened in London so we'll see if it is better received than the original. It is running until April 15th.