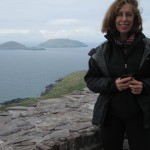 A few weeks ago, I was bemoaning how to relate my trip to Ireland in May to my Hemingway obsession and I just came across an article about a new biography of Maeve Binchy, the great Irish novelist who cultivated the cozy neighborhood story to high art and who passed away recently.  She wrote many novels, usually about the west country of Ireland which is where I was.  Her writing style, her topics, and her resolutions are/were about as far from Hemingway as you can get but the article was fun and began with a famous Hemingway belief.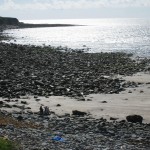 "It was famously laid down by Ernest Hemingway that the first condition for a writer is to have an unhappy childhood. I assumed that Maeve Binchy was the exception to the Hemingway principle, as she always spoke about the idyllic nature of her childhood."
http://www.independent.ie/entertainment/books-arts/memories-of-maeve-29469292.html
So, I qualify!  My childhood is a story for some other longer post, probably in some other blog that focuses on Dickensian beginnings.  I was born in NJ; my parents died 5 months apart when I was seven; the court became involved, and the story goes downhill from there in certain ways but also uphill in other ways.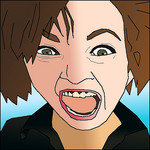 Hem in some ways had a good childhood in the sense that his family was large; his father took him hunting and fishing; and there were family vacations at a lake in Michigan yearly that formed the basis of many of the short stories. Hem got his love of the outdoors and nature while on the lake in Michigan with many friends and family.  However, Hem's relationship with his mother was always a struggle and his father was a more shadowy figure in Hem's life, who ultimately killed himself.  His mother later sent the gun to Ernest as a gift. Huh? .
So tell me about a great writer who had a great Rockwellian childhood! I'd like to hear about it.